NFL - Deutschland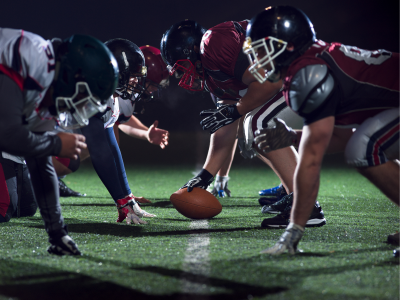 Description
NFL German Game
5. November (9. Spieltag) Miami Dolphins vs. Kansas City Chiefs, Frankfurt Stadium 15:30 MEZ
12. November (10. Spieltag) Indianapolis Colts vs. New England Patriots, Frankfurt Stadium 15:30 MEZ
YOUR ULTIMATE EXPERIENCE.
Experience the first regular season game in National Football League (NFL) history to be played in Germany. On November 13th at 3:30 p.m. the duel between star quarterback Tom Brady's team and the Seahawks will take place in Munich's Allianz Arena. FC Bayern's home stadium has been chosen to host two of four International Series matches to be played in Germany over the next four years.
*The stock availability shows the number of tickets to be purchased. The price applies to the selected number of people (since the place of performance is abroad, no VAT is charged domestically). Bookings for this event are only possible in even numbers (e.g. 2, 4, 6, etc.). Regardless of the number of tickets chosen, the seats are always in pairs (2) next to each other. For larger quantities, please contact our customer service: +49 (0)30 – 89 75 36 43 | keyaccount@tab-ticketbroker.de
---
Note:
As long as the pre-sales of the tickets has not yet started, you acquire a binding option to receive tickets specified by time and place for attending the event you have selected until the tickets are finally issued. You can find out more about this in our T&Cs.
Didn't find what you were looking for?
We are here to help!